It's been a busy week since our Scottish living history event, The Road to Culloden, was held on our grounds, May 16-17. We estimate that over 400 people attended. The weather was a bit overcast and foggy, just like an authentic day in Scotland.
Special thanks to all the re-enactors, historic vendors and their organizer, Seamus Gunn (Doug Robinson), without all of you there would be no Road to Culloden. I am so pleased to work with our board of directors, staff and volunteers who give hours of their time and talents and the Lions Club members who ran the gate for us. We appreciate our politicians and dignitaries for joining us and especially our visitors. I hope I haven't forgot to thank anyone and if so it is not because you aren't appreciated. We organize events like Culloden for your enjoyment and to share our history with you.
This was the first time I've ever had visitors come over just to thank me for hosting an event. Clearly it is not me who is to thank, but many many people. I thanked THEM for attending. These ladies live in north Dunwich and were of Scottish descent. It is obvious to me that our area was thirsting for an event of this type and I'm so grateful for all the help in making this a reality.
One of our reenactors has written about the weekend on his blog and there's lots of great photos. Click here to read.
http://grenzerjohn.blogspot.ca/2015/05/the-road-to-culloden.html
More photos:
https://www.facebook.com/bardjudith/media_set?set=a.10152866200163587.1073741835.517153586&type=3&uploaded=18
We made the front page of the
West Elgin Chonicle
. Photo courtesy of the West Elgin Chronicle. That's Chris Timm, from Kitchener, as Bonnie Prince Charlie on a walk about at Backus-Page House Museum. He changed our parlour into his bed chamber and our dining room into his Reception Room where he took oaths of loyalty from visitors and reenactors.
To the individuals, County of Elgin, and businesses who contributed to our advertising campaign, thank you!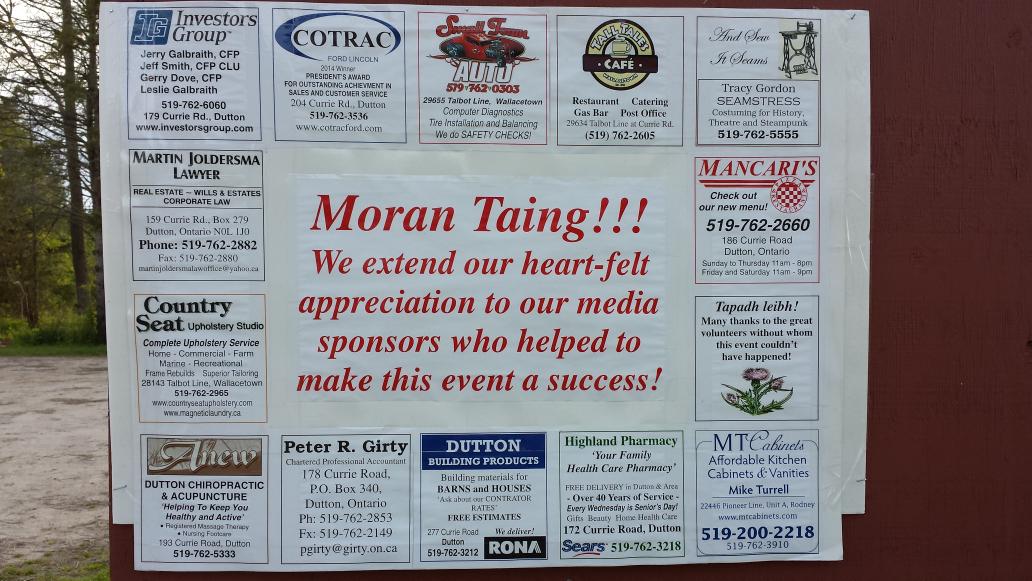 Discussions are already underway for the Victoria Day long weekend next year with additional timed happenings throughout and more for visitors to see and do within the 1745-1746 time period in Scotland's history that directly links to the Scottish settlers in our area. If you have any ideas or are a piper (we need more), we'd be happy to hear from you. Contact our office 519-762-3072
Angela Bobier
Cultural Manager
Backus-Page House Museum