Bush Tips
When variegated euonymus start producing green shoots, trim off all the green branches entirely. This will keep the variegation intact.


Lilacs need 8 hours of sun to thrive. DO NOT prune lilacs in the spring. After blooming deadhead the dried blossoms and remove the sucker. Top-dress with compost.


Alter the colour pink and blue hydrangeas by changing the soil acidity. In the spring add aluminium sulphate for blue blooms and add lime for pink blooms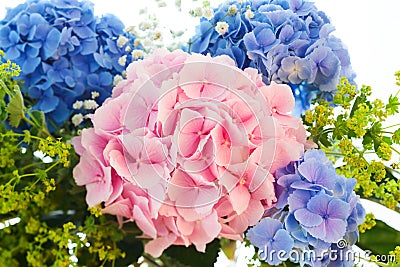 Blue and pink hydrangeas
Tip: Trim all flowering bushes right after flowering
Credit to: Rodney Horticultural Society.